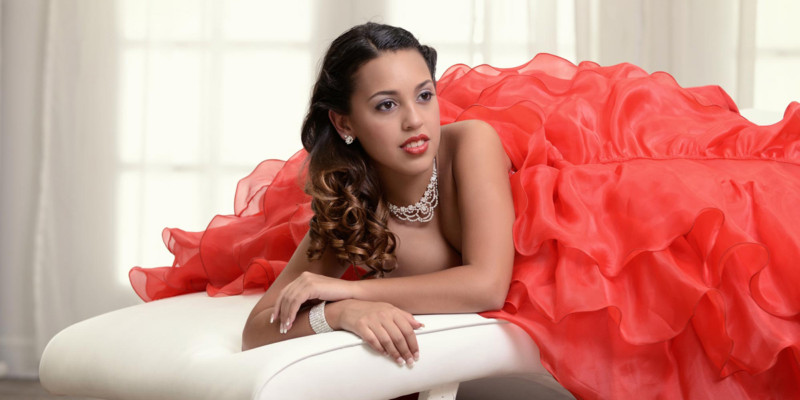 Welcome to Quinceaneras by Chales. Miami Quinces Photo Studio owned and operated by Miami Quinceanera Photographer Luis Chales. We specialized in Quinces Photography and Models Portfolios, name one of the best quinceanera photo studio in Miami as a result we offer the best quinces photo packages.
CONTACT US NOW FOR A FREE CONSULTATION USING THE FORM BELOW OR CALL US AT 305.803.9502
I have done a lot of research and Chales Photography has the best prices and package prices by far! I live in Pembroke Pines but the travel to Miami was well worth it! He is very professional! The quality of the pictures are amazing! Great selection of dresses to choose from for my daughter! Even plus sizes! I have recommended him to many of my co-workers, family and friends!
The photos were phenomenal perfect location and fantastic photographer couldn't choose better!!!
After searching for many photographers, Chales Photography was the best choice by far. He took so many photos of my daughter, it was difficult to choose! The quality of his work is outstanding!
My daughter and i were very impressed with the outcome of her photos. Luis provided us with excellent service and extraordinary ideas. I would recommend him to any individual who is interested in taking the most beautiful and unique photos.
My experience with Luis Chales Photography was amazingly well since the first meeting. It was a great honor to have him as my photographer and I had a blast of time!!!
Luis is very professional in what he does. He is very passionate about his work. Session turned out great and the pictures even better. I wanted very content with the outcome. Most of all very surprised with the turn around time. I will recommend him to all my friends and family.
Browse our Quinceanera Photography Galleries where you could see our beautiful Miami Quinceaneras Photo Session in the most beautiful photo locations like, Quinceanera Photo Session at The Secret Garden, Quinces Photo Shoot at The Cruz Building, Modern Quinceanera Photo Studio Session, Quinces photo shoot at Miami Beach, likewise we also offer Quinceanera Photo Session at Little River Studios,  probably  one of the best locations  for quinces photo shoots.
We also do photo sessions at different parks like, the elegant Vizcaya Palace, certainly the most iconic place in Miami for Quinceaneras Photos, likewise we offer photo session at the Ancient Spanish Monastery another great location for quinces photography.
We offer a wide variety of Quinceanera Dresses. First of all from the best designers we carry the hottest collections in town. Therefore this Quinceanera Dresses Collections offers beautiful quinces dresses appealing to every quinceanera. Also we offer custom fitting for our dresses and if you rather to use your own dress you are welcome to use it.
For Portraits Photo Session like Maternity Sessions, Family Photo Sessions, Models Portfolios, Headshots and Studio Photo Session visit  us at luischales.com